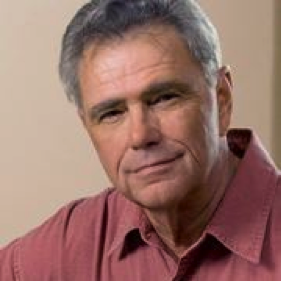 After years of holding evangelistic crusades all over the world and preaching the gospel to over 20 million people, Evangelist James Robison sat down. He entered the next chapter of his ministry when God directed him to sit down in front of a camera instead of traveling over 300 days a year to preach in stadiums, auditoriums and churches. Each week, he interviews church leaders, Christian celebrities, authors and speakers from all over the world and all walks of life. James now reaches more people with the gospel of Jesus Christ through the media of television than he ever could in a traveling ministry.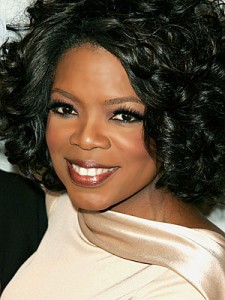 Recently, Oprah Winfrey got out of her chair in the television studio and moved to the "Next Chapter" of her career. She travels around the world talking to people and having conversations with newsmakers, celebrities, thought leaders and real-life families. She claims that it is energizing to be out and about exploring new people, new places and new ideas.
The common denominator in these two lives is that they entered the new chapter by choice. James entered because of God's direction to him and Oprah because she was ready to experience something new, fresh and vibrant.
Sometimes we aren't given a choice to enter into a new season. It just happens in the midst of the twists and turns of life. Some of us were slammed into our future – taken by surprise – like a Tsunami.
In 2006, I launched a new chapter of my life when my husband died of West Nile Virus. I found myself pondering how I would navigate this new chapter of my life alone. Some of you have experienced this very thing. Would I live this season victoriously or sit in the chair of the past?  This brings me to an important question: Are you sitting in the chair of the past or are you embracing the present with tenacity of heart and the future with a sense of expectation?
In order to embrace my future, I had to be determined to leave behind:
Denial and isolation
Anger toward God because he didn't heal my husband. I had to trust God's heart.
Depression and hopelessness
Guilt (about things I could have done differently including medical decisions)
Regret (move past the "what if" and "if only")
Believing the enemy's lies about my future (or lack thereof)
After moving through an appropriate time of grieving (this is necessary with any loss we face) and letting go, it was now time to accept that my life would be different. Someone once said that when you lose a spouse, it's like losing a limb. You have to learn to function with a part of you missing.
God showed me that my life was like a book. My husband's name appeared in many of the chapters but the remaining chapters were yet to be written. Those chapters included me (my name) but his name no longer appeared. The Lord assured me that he had a plan for me and it was a good one with a future and a hope (Jeremiah 29:11). God was not done with me yet!
When you go through hard times and losses (and we all do!); I encourage you to get God's perspective of the next chapter of your life. Let go of the past and embrace the new. Ask this question: "God, what do you have for me in this new season?" "Is there anything that I need to let go?"
Remember not the former things, nor consider the things of old. Behold, I am doing a new thing; now it springs forth, do you not perceive it? I will make a way in the wilderness and rivers in the desert. Isaiah 43:18-1